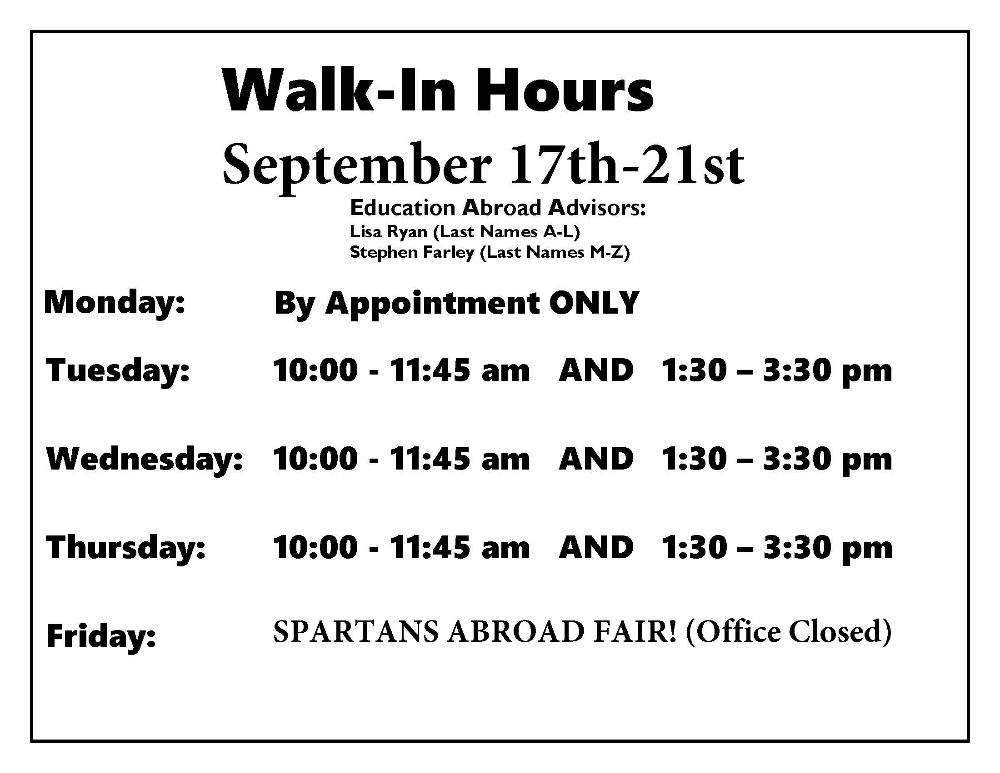 _______________________________________________________________________________________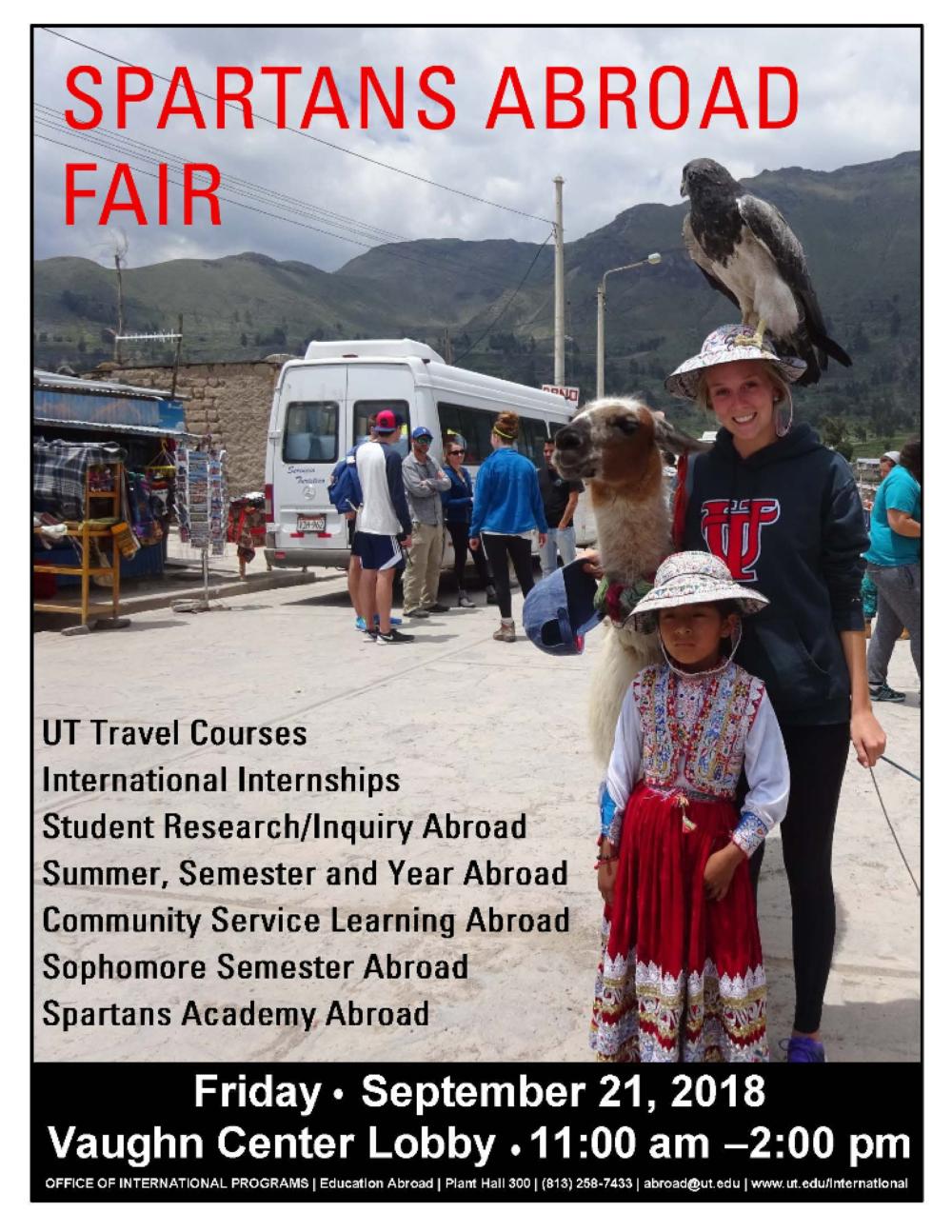 _______________________________________________________________________________________
Education Abroad
Spartans Abroad! University of Tampa students in all majors have the opportunity to build their credentials through an education abroad program. UT's education abroad programs prepare University of Tampa students to be global-ready. Today's employers seek graduates who can communicate in at least one foreign language, have multi-cultural knowledge, possess skills and training in negotiating with people of different cultures and have the basic skills to travel and work outside of the United States.
Where to Begin
Visit the Office of International Programs to discuss opportunities with an education abroad advisor. Student walk-in hours are held in PH 300; please consult the Walk-in Hours Calendar. All other times are by appointment only.
If you are just starting your search, please review the
'Steps to Study Abroad'
first; you can find the link on the left hand side of the page.
To search programs and find out how to begin an application, select the
'Search for a Program'
and
'How to Apply'
links on the left menu.