Walk-In Hours, Appointments and Campus Events
Walk-In Hours: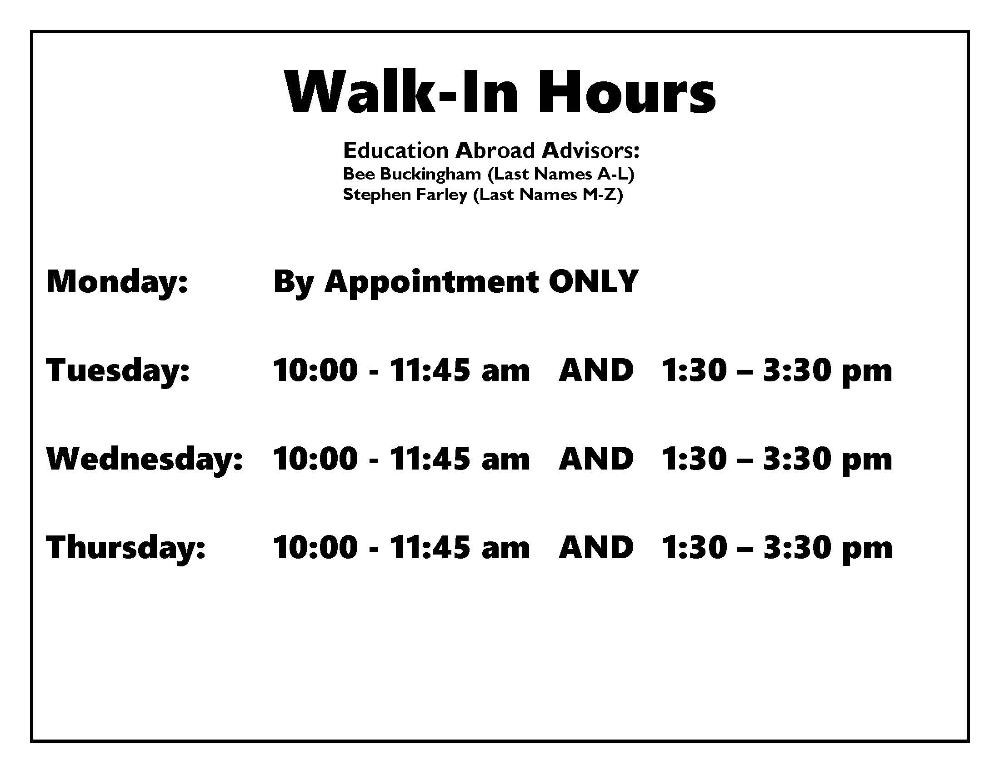 Feel free to stop by Plant Hall 300 any time during these hours!
Appointments:
Click the link below to schedule an appointment with your Education Abroad Advisor:
Stephen Farley -
Click Here
If none of the times listed (using the links above) are suitable, email abroad@ut.edu for further guidance. 24 hour notice is always required.
---
UPCOMING EVENTS ON CAMPUS:
Questions? Email abroad@ut.edu.